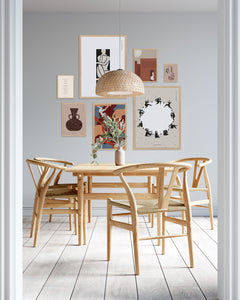 Create a Focal Point
Creating a dining gallery wall with a combination of different-sized art prints from our Wall Art Collections can be a fantastic way to add character and artistic flair to your dining space.
Remember that the beauty of a gallery wall lies in its uniqueness and personal touch. Feel free to experiment and make changes until you achieve a look that you love. Enjoy the creative process!