Our Story
Born from the desire to create and explore, 11 Modern Muses is a multi-disciplinary design brand that creates soulful design objects and experiences that inspire the senses and encourage mindful living.
We shape body, mind and soul experiences for art-lovers
WHY 11 MODERN MUSES
A muse is defined in the dictionary as, among other things, a guiding spirit and a source of inspiration.
Read more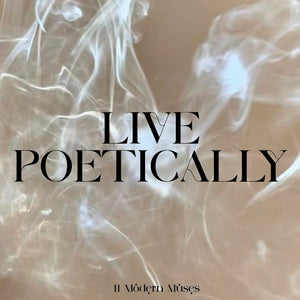 Sublime places
11 Modern Muses 's approach as an ever-evolving place of art has allowed the brand to create a unified aesthetic across a growing range of eclectic collections, including: art, text & poem prints, soy candles, diffusers, stationery, art earrings and art objects.
Shop
BACKGROUND
11 Modern Muses is the evolution of the art brand Let's Greek iT, which was slowly created in 2015 as a way of expression and inspiration. Short stories are transferred as a mind-journey through narrative collages combined with the art of photography and the practice of drawing. In 2017 the digital artworks were transformed into design objects and art earrings, and in 2019 Let's Greek iT art pieces started to take the form it has today as complete poetic art collections, including art, text & poems prints (framed & canvas), artearrings, soy candles & diffusers, and art mugs. Let's Greek it created out of passion for words, images, senses and the places that can travel us. The evolution of Let's Greek iT brand is the 11 Modern Muses experience artstore & design studio.  
VISION
We intent to create a physical and digital place of inspiration between art, design and poetry. We want to be a source of daily inspiration to everyone who wants to embrace a chaotically organized -always eclectic- aesth-ethical intentional living. 
MISSION
We believe in art and design as an expression of self: that's why we want create objects & experiences that inspire our passion-led art lovers to thrive daily.
VALUES
To live our mission, we 're committed to:
Aesthetics, Sustainability, Loyal Community, Authenticity, Quality